Are you a foreigner working in Singapore?
Do you need to take out a loan but are not sure how to go about it safely?
If your answer to these questions is yes, you will find this brief article of interest.
Foreign workers can access loans in Singapore, providing they can fulfil the necessary criteria.
We will discuss this further later on.
But before you start, the first thing to take on board is the importance of only approaching a properly licensed moneylender in Singapore.
Why? It is all too easy to get scammed.
As recently as August this year, 123 people were arrested on suspicion of illegal loan shark activities in Singapore.
The swoop took place over three days when 83 men and 43 women between the ages of 19 to 64 were taken into custody.
These people were suspected of acting on behalf of illegal money lenders. If suspicions are proven, they will face a prison sentence of up to five years plus fines of between $5,000 and $50,000.
Only ever use legally licensed money lenders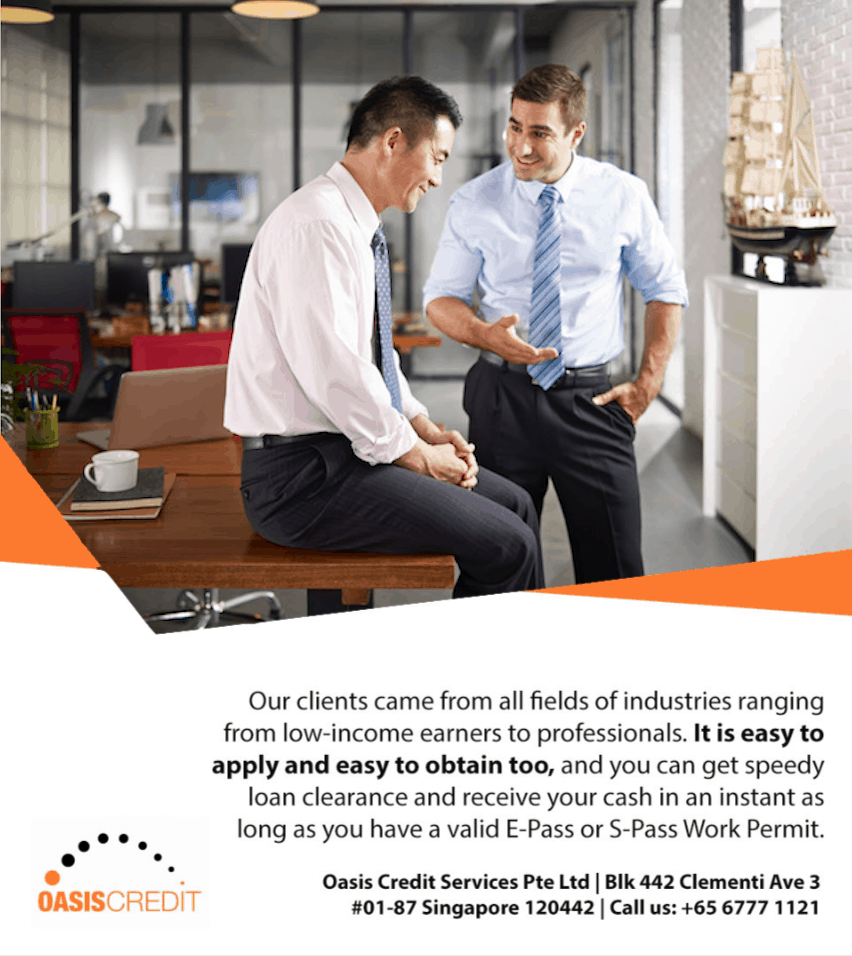 Illegal loan sharks use cutting edge technology and the latest scam tactics to woo those looking for fast money.
They all sound very plausible, so beware. If you are looking for what is called a "foreigner loan" you should only ever consider going to a properly licensed moneylender in Singapore.
In many instances, banks in Singapore will not consider lending money to foreigners. It all depends on salary, employment purposes and the types of passes that applicants have.
This is why many workers seeking a foreigner loan will instead approach a licensed moneylender in Singapore as an alternative.
The requirements for a successful foreigner loan application
The first prerequisite a licensed moneylender in Singapore will insist on is that applicants must have a valid Work Pass showing you they are legally permitted to work in Singapore.
You must also be aged between 21 and 55 years old and be in full-time employment.
In addition, most lenders will also require you to submit a letter of employment from your employer, a bank statement, and a current residential tenancy agreement.
Once these documents have been scrutinised by the licensed moneylender in Singapore you have approached, they will decide whether or not to grant the loan.
Because loaning to foreigners is considered more of a risk, interest rates are higher; generally, anywhere from 4.8% to 10% or even higher.
If you are in search of a licensed moneylender in Singapore, this list on the onemoney.com.sg website (https://onemoney.com.sg/moneylenders/) could prove helpful.