Many self-employed people are under the impression that they cannot borrow money from a licensed money lender in Singapore.
They are mistaken.
Whether you are in full employment or you are self-employed, if you wish to take out a loan, the most important thing is that you will have to provide the lender with proof of income.
Here are the top 5 signs to know that you are dealing with a con loan artist
1. The lender requires payment upfront
Generally, all loans that demand "insurance," "processing," or even "origination fees" before approving you for a loan are a scam. The supposed lender who's asking you for payment before processing your loan application is a scammer who is looking for a quick buck and innocent victim to prey on.
2. Guaranteed approval
Again, you'll never find any legitimately licensed moneylender in Singapore promising you guaranteed approval for your loan. For approval, a licensed lender always checks your credit and verifies all information provided by the borrower.
But even this doesn't automatically guarantee that you'll get loan approval.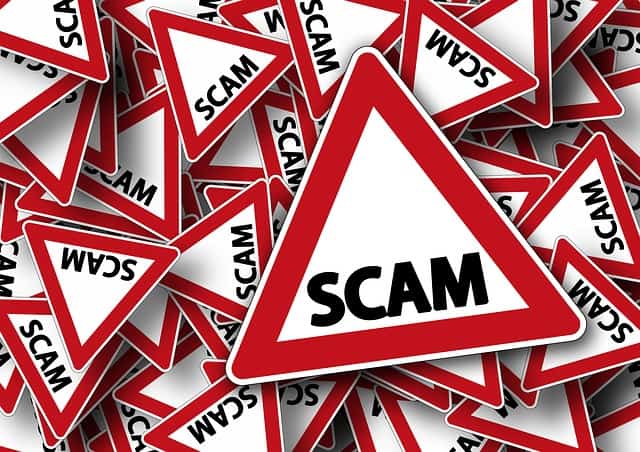 3. Doesn't have a physical address
Lenders that don't provide their physical address or contact information are most likely scammers. Put brakes on your loan application process the instant you notice the lender doesn't have a physical address.
Scammers will always want to make it as difficult as possible for borrowers to contact them later, therefore avoiding any legal action that might lead to a pursuit.
4. High processing fees
Scammers will also always demand large sums of cash in "processing fees" before they supposedly approve and wire the loan. A scammer will often ask you to transfer the loan processing fee first before approving and sending your loan, which isn't always the case.
Never comply with such demands from money lenders.
5. No loan contract
A licensed moneylender in Singapore will never process or approve your loan without having both parties, the lender and borrower, read and consent to the terms of a written contract.
In contrast, loan scammers don't always provide any loan contracts since they never want any evidence linked back to them or expose their dealings.
Wrapping up
Loan con artists are real and are actively scamming unsuspecting victims of their money.
Don't fall victim to a loan scammer.
Protect yourself and loved ones from scammers by spreading the word.