More and more new technology are being made in today's society and because of it, the demand for money is increasing.
Technology may help automate people's live in many ways, but this also increase the cost of living.
Families require more money now than ever before not only to fulfil their basic needs but also their wants.
According to research, more are applying loan online in Singapore to fulfil their financial problems.
However, we must never forget that getting a loan is one of the easiest ways to temporarily and immediately handle financial emergencies.
It is still not the long term solution.
Singapore have many constrain, laws, rules and regulations, all set to protect borrowers. Applying for loan online in Singapore is becoming more popular due to its outstanding reviews and ratings. This loan system does not have hidden fees and obtains 100 percent satisfactory from their customers.
With all the big data analysis, you will be able to know immediately if you are eligible for a loan or been rejected.
Before you apply for a loan online, you need to be aware of the type of loans available and their terms and conditions.
What Is a Loan from Licensed Moneylender?
A loan from licensed moneylender is money that can quickly be credited to an individual's bank account or given to you by cheque for financial emergency purposes. This loan is quite similar to payday loan. Individuals apply for payday loans to receive money to help them with their finances until their next paycheck.
Documents Required to Process the Loan Application
Before a loan can be processed, there are different documents that are required. These forms can be conveniently submitted online. The documents are required for identity verification. These documents include:
 Government-issued identification card
 Phone, utility or credit card statement for proof of residence
 Bank statement for proof of income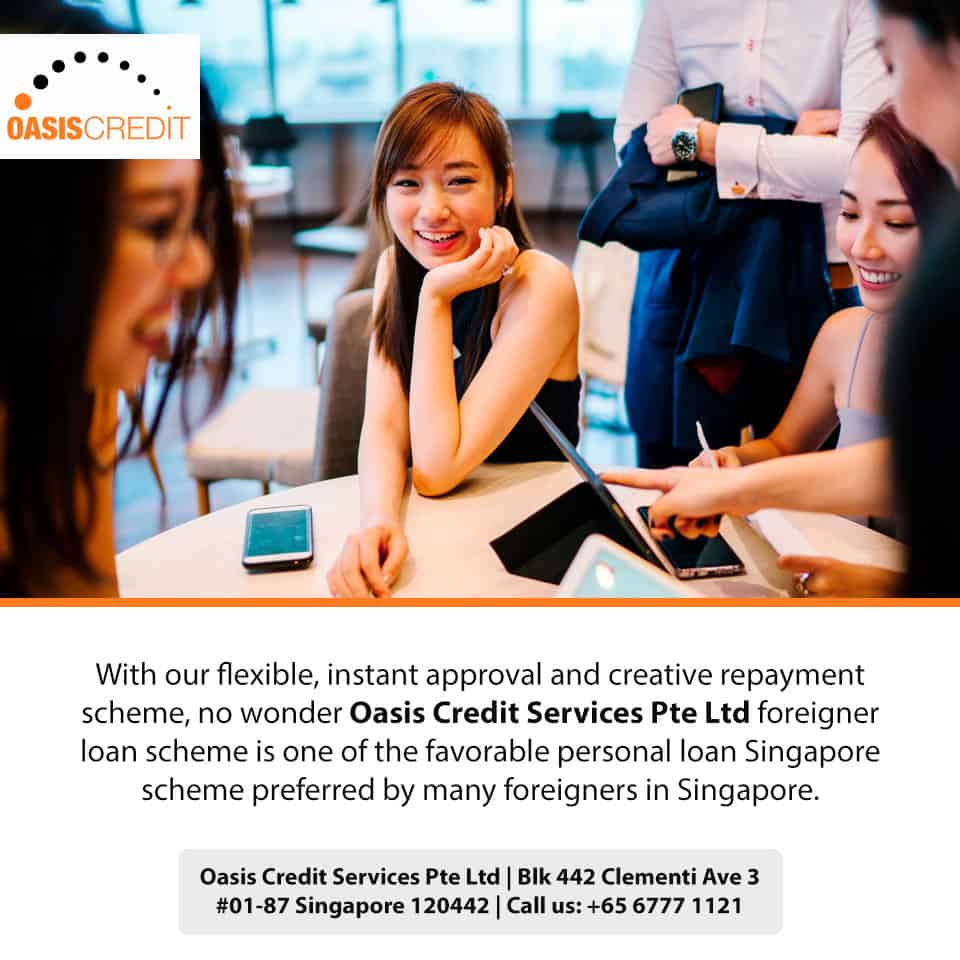 Why Do People Apply Loans from Licensed Moneylender?
People apply for loans for various reasons, including:
 Paying household expenses
 Home renovation
 Emergency situations
 Medical expenses
 Credit card payments
 Investment purposes
Who Is Eligible for Easy Loans?
Each loan service has specific qualifications. Basic eligibility criteria includes:
 Applying applicants must be between 21 and 65 years of age
 The applicant must have a minimum income of $20,000 per year
 Individuals applying must have proof of identification and residence via ID card
 Applicant must be a permanent resident of Singapore or have Singapore citizenship
Repaying Your Loan
Repaying a loan is a crucial part of an individual's credit history. A contract agreeing to the lender's terms and conditions must be signed before a loan application can be submitted. Once the individual signs their name, they are bound to the terms. It is in the best interest of the individual to make their loan payments on time. Default payments can be sent to collections and have a negative impact on the individual's credit score. However, repaying loan payments on time can have a positive impact on an individual's credit. Payments made on time show responsibility. In the event, an individual requires another loan, it will be easier to obtain.
There are different licensed moneylenders available, and choosing the best option can be more difficult than you intended. Each lender has different services and features. These services and features need to be researched and investigated thoroughly before the final decision is made. Individuals should research loan lenders available in the Singapore area and choose the company that best suits their current situation.